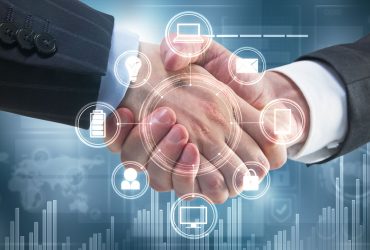 Your business is facing competition from the retail chains and you have to make sure your retail technology supports you in this fierce competition. Customers come in the door and bring items to the register and you have to make sure they have positive experience at the check-out. You need a new point-of-sale (POS) system your customers will enjoy using as well as will provide you with the business management tools to support your growth.
You need the right technology partner because you have a limited budget and must compete with the big retail chains. Having the right technology partner becomes essential. To make sure you hitch your wagon to the right technology partner, consider the following steps. After carefully considering each one in relation to your business, you will be armed with the insight to make an informed choice.
1. Map out your current and future technology needs.
As your business grows, your software needs will be different than they are today. But to get to tomorrow, you need to handle today's issues. You need a scalable software solution that meets your current requirements and can expand to meet your future challenges.
On March 1, 2019, Alberta Payments & Technology introduced the next generation of Alberta POS. With a wide array of features, it is sure to handle just about any retailer's POS needs and more. Innovative business insight tools allow owners and management to have real-time access to key information and analytics. Alberta Payments & Technology will keep innovating by deploying timely updates and scanning the market for new trends.
The Alberta POS Mobile App lets you run your business on the go. With access to real-time sales information, key data, and suspicious activity alerts, you have the right information at the right time to be the best business owner you can be.
Can you process all your customers through one terminal, or do you feel your cash register lines piling up during peak hours? Take a good look at your hardware and infrastructure. This, too, needs to scale as your business grows.
Fortunately, Alberta Payments & Technology can provide your business with both the hardware and software to keep your flow of customers unimpeded by bottlenecks at the checkout line. As you need more POS terminals and a more powerful back end, Alberta is ready to support your business expansion with speedy delivery on hardware purchases.
2. Understand your payment authorization needs.
The number of ways customers pay for retail goods has expanded over the last decade. The old days of "cash or credit" are long gone. Today's customers also use variety of credit & debit cards, tap-to-pay, mobile wallets (like Samsung Pay and Apple Pay), and EBT. You may not be able to predict all the new ways customers will pay over the coming years, but you need a technology partner who anticipates these changes and adapts to them.
Alberta POS systems allow you to accept all major credit cards such as Visa and MasterCard. On top of that, you can cater to younger customers who are gravitating toward new payment methods.
3. Keep your data secure.
Accessing your data even when you do not have network provides with uninterrupted services to your customers. Alberta POS systems have offline capability which can help you work during times when you network is weak or not available.
4. Understand the costs.
Before you sign up with any retail technology vendor, you need to know all the costs up front. If a company can't explain that, move on. Alberta Payments & Technology gives you low, easy-to-understand pricing on software and hardware solutions. You'll know exactly what to expect in up-front and monthly charges.
5. Take your customer relations to the next level.
One of the key factors in marketing your business is knowing who your customers are. Your technology should be able to support this.
Alberta's POS retail solutions help you understand how your customers interact with your business. Alberta POS keeps track of your regular customers and their order patterns through built-in loyalty program functionality. You can retain customers by offering them attractive deals on their next visit. You can also offer coupons and deal based on a customer's preferences. Using these features, you build lasting relationships with your best customers.
And you need good customer service delivered to you. Alberta Payments & Technology is ready to answer any questions you have and will expertly and quickly handle any issue that can arise when installing new software.
6. Check their reputation.
You want an established technology partner. Review a company's Web site, social media, and online reviews. Testimonials from past and current customers can tell you a great deal about what to expect once a partnership begins.
Set up your Alberta Payments demo
After reading this list, you're probably frustrated with your old technology. You need the tools to compete with the big bullies on the block. There is a better option out there, and we can show it to you! Contact us to set up your free product demonstration and see how Alberta POS can help your business grow.