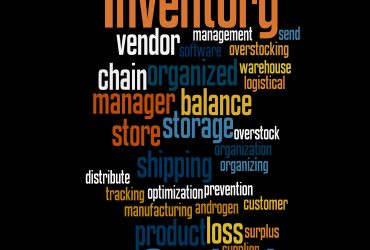 As a small business owner, you need to know where your inventory stands. What products do you have on hand? What products do you need to reorder? If you have a wide variety of products, the first question can be difficult to answer if you don't have the right technology. The second question is nearly impossible without a Point-of-sale system supporting your inventory management needs.
Alberta POS offers the SMART inventory management feature which can help improve cash flow, reduce bottom line losses, use shelf space effectively, and have more products in the store based on customer demand. This is one of the many ways Alberta POS delivers value beyond the transaction.
Taking stock of your stock
Eyeballing your stock and writing up purchase orders is no way to run your business. Contrary to what you might think, buying a point-of-sale system with inventory management tools is surprisingly affordable and pays huge dividends by making your business run smoother.
It's good business practice to take a physical inventory of all your goods. You don't have to do it all in one night. You can break it into chunks. For example, you could divide up the type of products you sell and make a schedule to inventory one category every so often.
In between the times you take physical inventory, Alberta POS can give you up-to-date information you can rely upon to make informed decisions. When you make informed decisions, you reap huge benefits your competitors may not experience.
Improve cash flow
Cash flow is paramount for small businesses. It can mean the difference between making payroll and floating a loan to keep the business running. With Alberta POS, you can see where your inventory has enough product and where you need to replenish. Ordering at precisely the right time maximizes the time your cash is in your pocket.
On the flip side, Alberta POS lowers your inventory holding cost by using the re-order point feature which auto-calculates the minimum limit when the item needs to be re-order as per the frequency defined you. This helps you prioritize your item to be ordered based on the supplier and frequency. You have just enough product available for your customers to buy and not so much you use unnecessary space in your stockroom or warehouse.
Use shelf space effectively
As you use Alberta POS, your data will start to tell you about your business – which products are selling, when they sell, and at which store locations customers buy them. You get a sales history of each item in each store location.
As you consider this data, you'll experience less dead stock, and you'll be able to set the right re-order points for your items. Alberta POS makes it easy to create and manage purchase orders and stay on top of your suppliers.
Have the right products on hand
Once you understand what your customers buy and set appropriate re-order points, you will have the right products on hand to meet your customers' wants and needs. They will come back to you because you have the products they intend to buy in stock every time they visit. Combine that with outstanding customer service, and you will be their go-to retailer.
Preview Alberta POS today
To explore more about the inventory management feature offered by Alberta POS, schedule a demo today. You'll see solutions designed by retailers for retailers. With customizable functions, Alberta POS is truly your POS, your way.