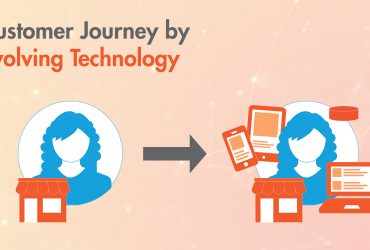 Do you buy goods and services the same way you did before the Internet made shopping in your pajamas an actual experience? Of course, you don't. As new technology is invented and old technology is phased out or improved upon, you change your behavior to make the most of the innovation.
You are not alone in technology-induced behavioral change. Your retail customers have changed as well. As a business owner, you need to update your business practices to keep pace with your customers' tendencies. Using data analytics will help you run your business more profitably by predicting what your customers will want and being ready to meet their needs.
The evolution of customers presents an opportunity for you to stand out from your competitors. Understanding today's customers is the first step to serving them better. Exploiting business technology that provides you the data and analysis you need if the way to keep pace with the retail giants.
Your customers have evolved. Shouldn't you?
The traditional customer journey
Before the Internet became pervasive in homes and businesses, customers usually followed a linear path toward purchasing. In this model, customers discover a product, evaluate it, buy it, and engage it. Then, the four-step process starts all over again with discovery.
In today's digital world, the whole process feels very analog because it was. But don't dismiss it altogether. Rather, enhance the retail experience by learning about today's customers.
A PricewaterhouseCoopers report states 64 percent of shoppers age 18 to 24 enjoy the social experience of shopping in places with multiple stores and restaurants. The lesson is even in today's technology-saturated environment, the human experience of shopping remains an important activity.
The new customer journey
Customers demand a confluence of convenience, choice, and control when they shop. Tech-enabled approaches retailers can deploy provide shoppers with a superior customer experience. The central theme to these approaches is understanding your customers.
The four major steps of the customer journey – discover, evaluate, buy, and engage – still exist for modern customers. However, there are two stark differences from the traditional customer journey. First, the steps don't necessarily happen in order. Customers can bounce from one step to another very quickly and smoothly because of the second difference.
This second difference is the increase in the number of ways each step can happen. The key driver here is the Internet. Customers can discover your products in all the old ways. Plus, customers find your items through search engines and online advertisements on social media platforms and other websites. Customers evaluate your products through a wide array of online platforms including videos, blogs, reviews, forums, and email advertisements. They buy your products through retail websites, online marketplaces, mobile apps, and messaging tools. They engage your products through discount loyalty programs, social media, email, and online promotions.
New customers are nimble, and your business must be correspondingly nimble. Even if your business is a brick-and-mortar convenience store with no online sales, technology needs to play a major role in operating your business. Real-time sales data and analytics help you understand what your customers buy, when they buy it, and how often they buy it. Changing your sales and marketing tactics based on data will yield much more success than simple trial-and-error tactics.
Understanding your customers
You know your customers have evolved, and it's time for you to do the same. You may have outdated point-of-sale technology that doesn't provide you the rich data you need to understand the people walking through your doors. Data can be your edge against the competition.
Alberta's POS system offers analytical reports to help you understand which products are moving and which ones aren't. Inventory management tools help you keep the right products in stock, so your customers are never left high and dry. Scan data programs give you additional revenue from manufacturer loyalty incentive programs. Built-in customer loyalty programs connect you with your customer outside the store and entice them to come back for more of what they love.